An honorable member of the Coffee Shop Has Just Posted the Following: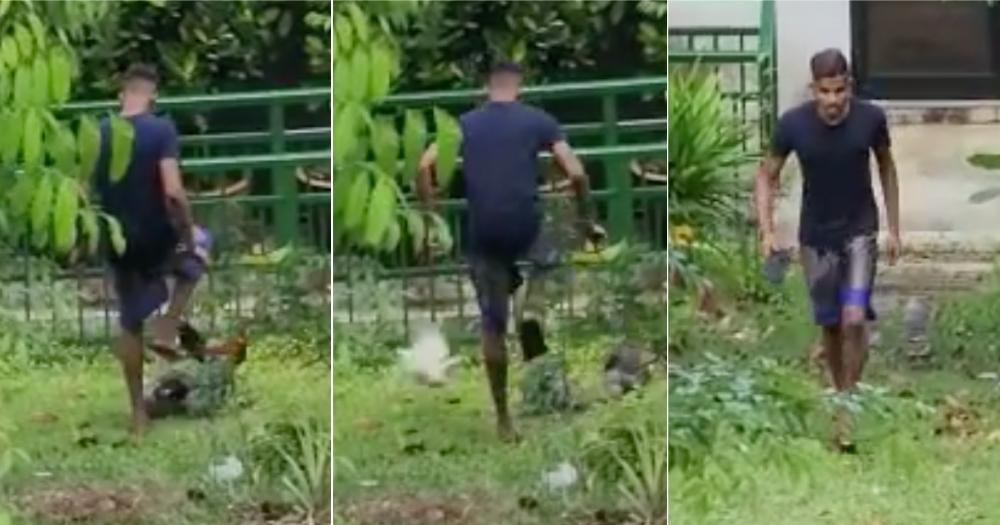 Warning: This article includes descriptions and images of violent behaviour towards animals.]
A man was caught on video committing physical violence towards a group of defenceless chickens.
The video was uploaded by Wendy Leong on the Singapore Wildlife Sightings Facebook group.
According to Leong, the incident took place at the carpark area at Hougang Avenue 3 at around 5:37pm on May 22.
In the 1 minute 25 second clip, the man can be seen...
Read more
Click here to view the whole thread at www.sammyboy.com
.